Today's world is always moving fast. With that said, it can be hard to keep track of everything. Luckily, smartphones have become amazing tools that have made our lives so much easier.
We use our smartphones for just about everything: communication, keeping and managing our daily duties, and of course, sharing pictures among other activities. All you need is the right app for the job, and you should be good to go.
Smartphones for a Smart Way to Manage Your Budget
With that said, you can also use your smartphone to keep track of your spending and your finances in general. If you're having trouble keeping track of your expenses, then utilise the power of your smartphone with these awesome apps for a better budgeting experience.
image source: pocketguard.com
As the name suggests, PocketGuard keeps track of your pocket money by keeping track of your bank accounts. Hook up your accounts and cards to the app, and it can automatically sort your bills, purchases and other payments for easy viewing.
The app can also use these factors to show you just how much money you can spend on other things without going over budget. Think of it as a small guardian that swats your hand away when you want to buy an item you don't need.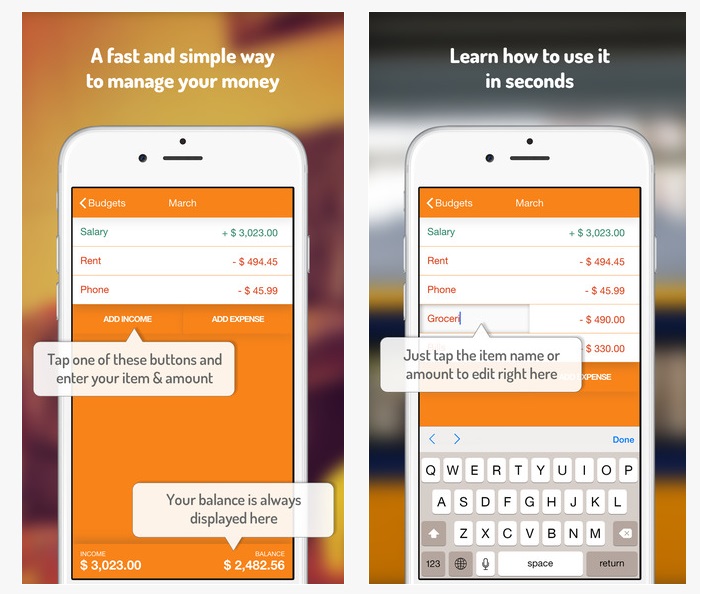 image source: techgyd.com
Can't stand those fancy apps with all the bells and whistles? Then keep it simple with Fudget, the budget app that offers a straightforward approach. It's designed for people on the go who merely want to put their budget for the day, and subtract all of their expenses.
It's a fast and efficient way to stay on top of your spending without compromising any of the significant features. If you decide to invest in the app, you can get a built-in calculator and get rid of those pesky ads that keep popping up.
image source: getpocketbook.com
In the past, you needed an actual pocketbook to get started in managing your finances. Thankfully, smartphones have made everything digital, including your pocketbook. The Pocket Book app lets you keep track of your expenses and savings.
You can create an account, add your bank accounts, and allow it to organise your spending for you. Some of the things it can do include categorising your money according to the things you often pay for like petrol, groceries and clothes. That way, you can easily see where your money goes without going over receipts.
What's more, you can assign budgets for each category so you can control your spending and see your current balance for each. With Pocketbook, you are guaranteed to use your money smarter.
image source: gotowebsites.info
Unlike Fudget which has a more utilitarian feel to it, Spendee doesn't hold back on the features. It comes with a brightly coloured interface with a built-in budget tracking tools for your convenience.
You can quickly log your expenses into categories, and you are also given an option to snap photos of your bills and receipts for easier storage.
Additionally, the Feed Tab allows you to check out the stuff you spent your money on, and it even has a breakdown on what category you spend the most on. This enables you to reassess your budget and decide which categories you can cut back on expenses from.
When you choose to get the premium version of the app, you can create multiple budgets, shareable savings wallets, and even allow you to sync data easily across multiple devices for easier viewing and budget tracking.
Managing your budget is a real challenge, but luckily these apps are here to make it a lot easier for you and your wallet. And when you achieve your money goal, you can then use it to pay for other things including a down payment for your new vehicle.
Alpha Finance offers car finance for those who want to stick to their budget. Our down payments go for as low as $290, and we work with you to help achieve the financial goal and dream car you have always wanted.
We've assisted more than a thousand Australians with their car finance needs, and you can be one too. Use our form and start your journey with us.
More from Alpha Finance: