With the world starting to realise that climate change is indeed a real thing, eco-friendly cars are becoming tres tres chic in the car world. Manufacturers today are beginning to invest in the research and development of cars that run on less damaging power sources like electricity, water, solar power, and the like. While sample models have been released, costs to produce and retail prices are so expensive that very few people can actually afford them.
Obviously, the electric and hybrid cars are the big daddies of the eco friendly game. But with a growing market of environmentally conscious people and multiple countries having stricter pollution guidelines, manufacturers have endeavoured to bring down the CO2 emissions of their petrol and diesel powered cars. They're mostly cheaper than the electric and hybrid cars (see: Tesla cars), and they're much easier to get hold of. If you're looking for eco friendly cars that aren't electric or hybrid, here are the top five as stated by the Australian Green Vehicle Guide
1. Fiat 500
Image by TopGear
This sexy little Italian car is perfect for city driving. You can stylishly zip through the city streets with emissions of only 90g per kilometre. The new versions are trendier than ever with a new dashboard (compatible for connectivity), new steering wheel, sharp looking interior, and brand new materials.
2. Citroen Cactus
Image by auto-moto
There's not much manufacturers can do these days to make a car stand out. And yet, somehow, Citreon made it work by taking out all the unnecessary features, placing some funky air bumps on the side, and making the car a whole lot cheaper. This part budget hatchback, part spaceship, part pseudo-crossover runs with emissions of only 94g per kilometre.
3. Fiat Panda
Image by TopGear
If you want a little car with a lot of space, then you've found the right car. It takes the shape of a squircle -- with the toughness of a scare and the softness of a circle. Why a squircle? Because the Panda has always been a car that lets substance dictate design.Th squircle makes the Panda stylish, fun, functional, and efficient. More than fuel efficiency, it only emits 95g CO2 per kilometre
4. Audi A1
While the Audi may not classify as essentially a cheaper car (comparatively), it's still much cheaper than your usual hybrid and electric cars. It's a poshed up supermini with a solid feel on the road. Once you're driving, you'd barely register it as an agile mini. Hallelujah to the A1's three levels of suspension. This fashionable beauty emits 97g per kitlometre of CO2.
5. Mini Cooper D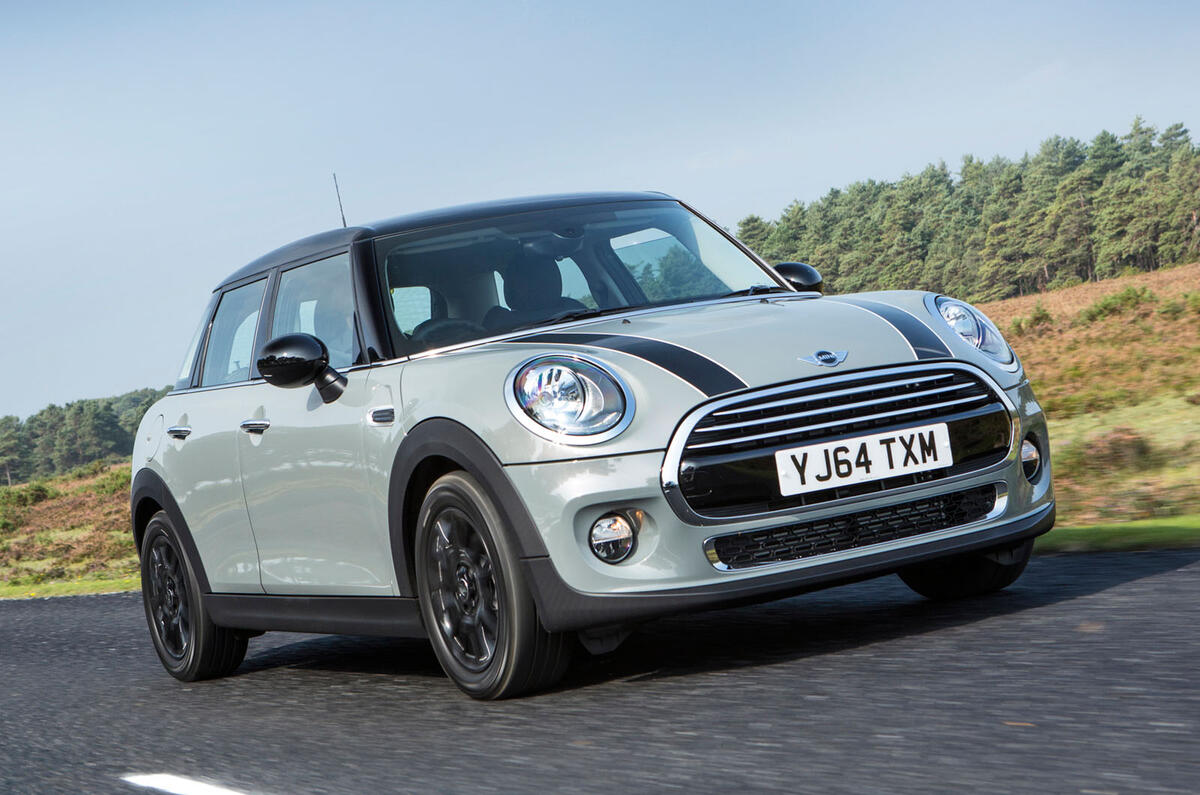 Image by autocar.co.uk
Like the Audi, it's definitely not the cheapest car, but this third generation BMW icon is getting bigger and better each year. While its design is as sleek and elegant as they come, the MINI remains to be a fun car with safe and predictable handling, and loads of feel through the steering wheel. Also like the Audi, this grown up small car emits only 97g per kilometre of CO2.
When looking for the perfect car for you, it's not enough to have something that fits your lifestyle and budget. Today, you also have to consider if it's good or bad for Mother Earth. If you've found the eco friendly car of your dreams, remember that some financiers allow you to choose your own car through car finance.